Casa dos Artesans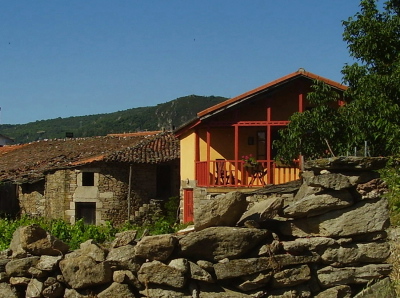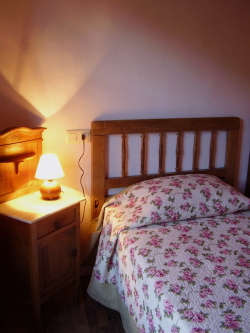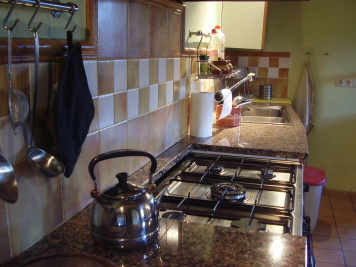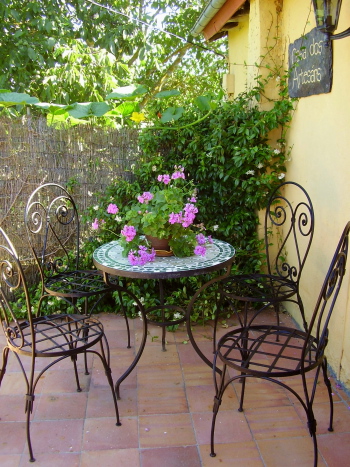 Casa dos Artesans – the Craftsman´s cottage – is where Textilesnaturales and Anna Champeney Estudio Textil hold weave courses.  Special rates are available for pupils.  If you wish to book the whole cottage  (groups of 2-5 people) then please check our cottage rental rates.
Availability of rooms for pupils.  The cottage has two bedrooms.

Peace and quiet – Spacious, light bedrooms with views over vineyards, woodland and hills.
Microwave, oven, hob, fridge, toaster.  The nearest village shop for buying groceries is 1.5km away in A Teixeira.
Bars y restaurants – (evening meals, reserve beforehand) Casa Grande de Cristosende.  Traditional local food en Casa Lelo, Abeleda (10 mins by car), Pousada Vicente Risco, Caldelas Sacra, Castro Caldelas (15 mins) y Bar Valilongo (10 mins).
Reservas – You can reserve your accommodation with a craft course in our online shop.
Arrival time – Please let us know when you expect to arrive.  On arriving at Cristosende give us a ring and we´ll meet you and show you round Casa dos Artesans

 T.669 600 620

Address:
Cristosende 78 – 32765 A Teixeira – Ourense – Galicia – España
Getting to Cristosende
Train / bus / taxi –
From Monforte de Lemos.  35 mins by taxi (no public transport available).
By car
via Ponferrada –  We advise you to plan your route via Monforte de Lemos and not, as many GPS suggest, via Pobra de Trives
via Ourense – We strongly advise you to come via the OU-536 Ourense-Trives road and not by Monforte de Lemos.
This content is available in:

Español